Yamagata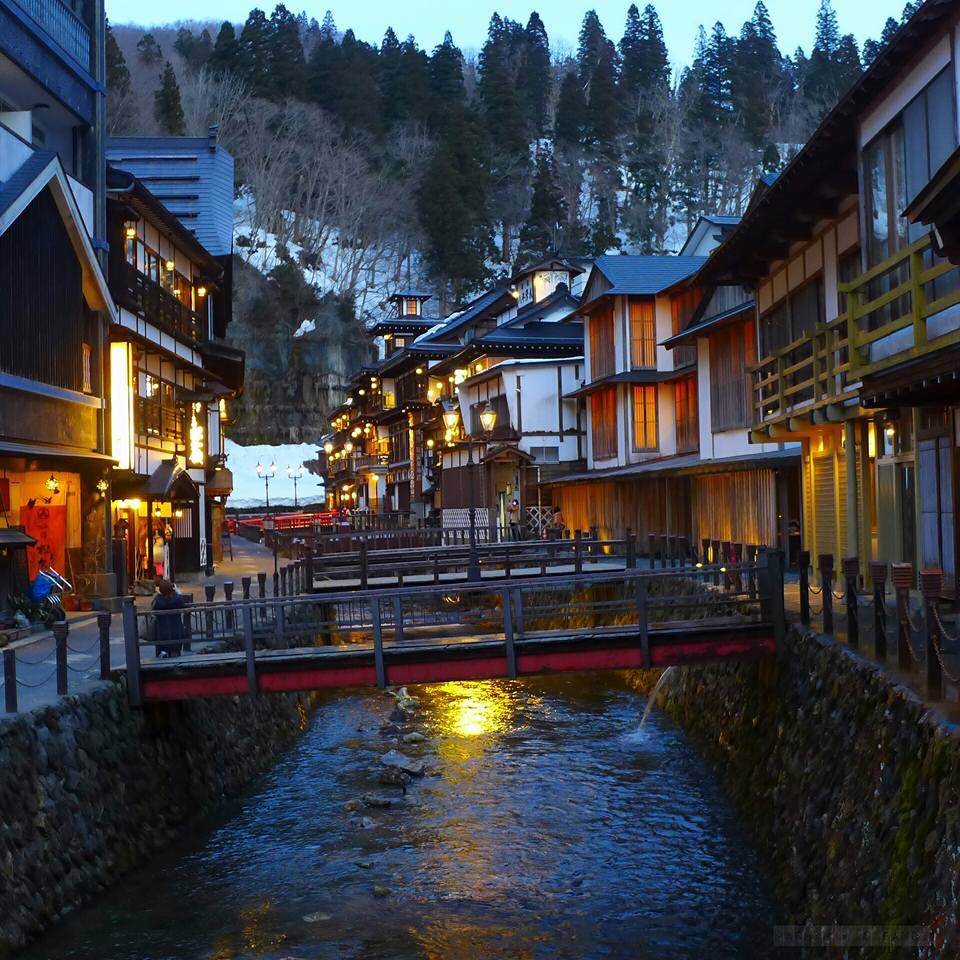 One cannot miss the cedar avenue pilgrimage route, a three star Michelin Green Guide destination; Mt. Haguro, home of the oldest five-storied pagoda in Tohoku; the caldera of Zao, the mountain temple that is known for Matsuo Basho's haikus. Soba is also famous, but ramen is highly competitive here. The imonikai held in the fall is an event unique to Yamagata.
Enjoy a historic mountain temple and nostalgic hot spring town course
Yamagata Station

40 minutes by car

Risshaku-ji Temple

50 minutes by car

Zao Onsen

90 minutes by car

Ginzan Onsen

80 minutes by car

Yamagata Station
Introduction of tourist attractions
Risshaku-ji Temple

An old temple with a history of more than 1100 years (Kosatsu = Historical old temple/Old temple) There is a sacred atmosphere, the surrounding valleys and mountains are colored vividly in the fall, and you can see the wonderful landscape.

Zao Onsen

Located on the mountainside, Zao Onsen dates back over 1,900 years. The hot spring resort offers accommodation, public baths, footbaths, and bathing facilities for day visitors too.

Ginzan Onsen

The hot spring village with its wooden inns setting a nostalgic ambience. Enjoy strolling around the village, stopping at the footbaths, souvenir shops, and more. The village gained fame as the setting of "Oshin," a TV drama series that became popular in many countries.
Information on Hotel & Car Rental
You can make a reservation for the package with the following accommodations and Nissan car rental at a special price.
Wakamatsuya

Address:

Zao-onsen951-1,Yamagata city,Yamagata

569 572 629*31

Wakamatsuya

Ginzanso

Address:

85 Obanazawa,Ginzanshinhata, Yamagata

720 858 294*21

Ginzanso
Nissan Rent a Car Choose from 4 types
P2 Class

(NOTE.etc)
1200cc -
Recommended passengers: 2

P5 Class

(WINGROAD.etc)
1500cc -
Recommended passengers: 4

RV1 Class

(X-TRAIL.etc)
2000cc -
Recommended passengers: 4

W4 Class

(Serena.etc)
2000cc -
Recommended passengers: 6