Miyagi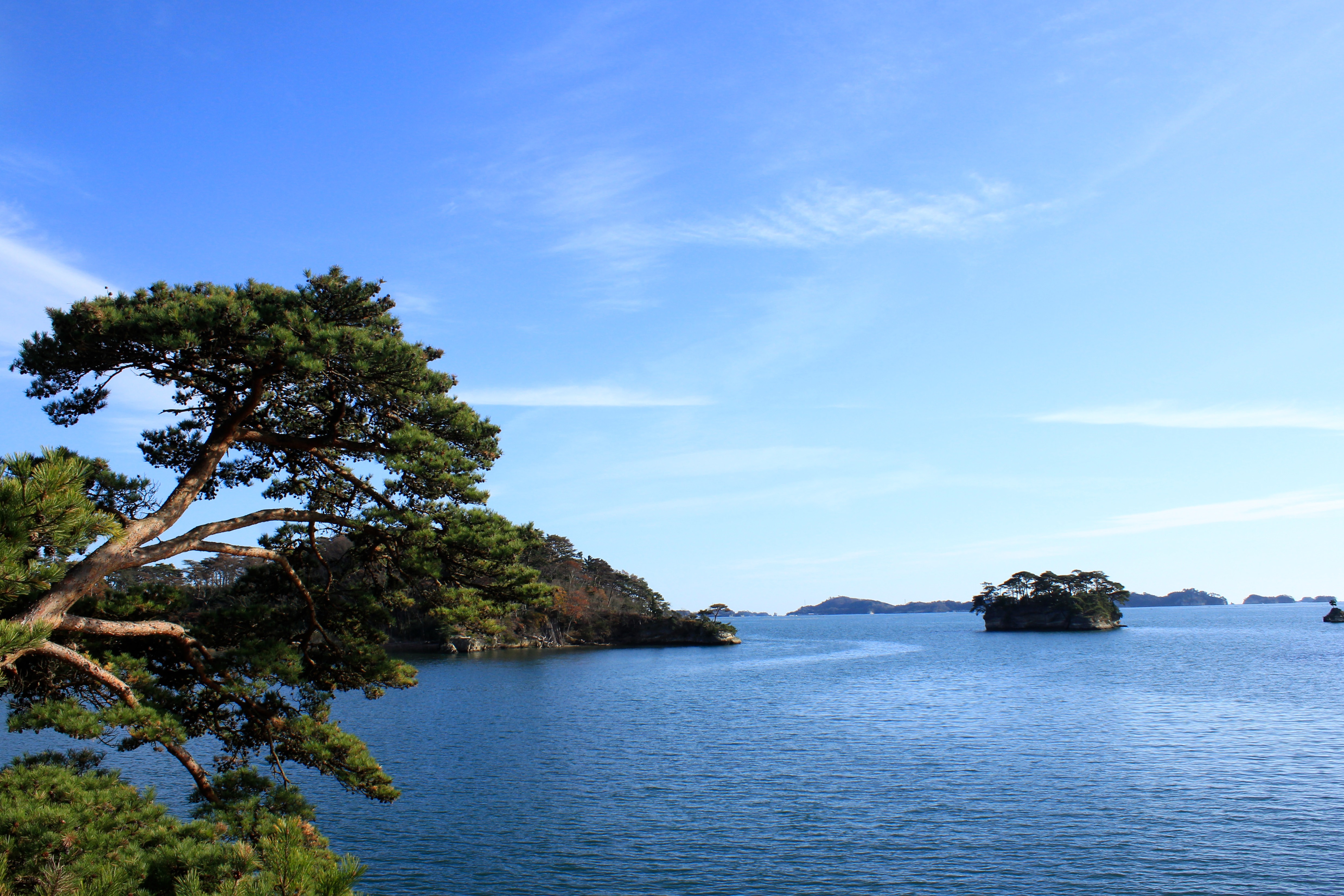 Enjoy a cruise around Matsushima, with more than 260 islands of all sizes in the bay. Next, visit the historical temples and shrines including Osaki Hachimangu, a national treasure and Zuigan-ji Temple. After that, relax in the hot springs of Akiu, Sakunami, Naruko, and Zao, which each have different water characteristics. We also recommend going to events like the Sendai Tanabata and the jazz festival.
Enjoy the beautiful coast and Kitsune village course
Sendai Station

30 minutes by car

Akiu Onsen

50 minutes by car

Matsushima

75 minutes by car

Miyagi Zao Fox Village

50 minutes by car

Okama

80 minutes by car

Sendai Station
Introduction of tourist attractions
Akiu Onsen

One of the three famous spas in Tohoku district, it is close to the center of Sendai city takes about 30 minutes by car, and it has been loved by Sendai citizen for a long time. In the vicinity of the spa town, there are many spots where you can enjoy the spectacular scenery of a valley called Lai Lai Gorge, which is made by Natori River and river terrace.

Matsushima

Matsushima refers to the 260 small islands scattered across Matsushima Bay in in Miyagi Prefecture. The native beauty of the expansive horizon and islands ranks as one of Japan's three most scenic places.

Miyagi Zao Fox Village

Over 100 foxes roam freely in the forest sanctuary. You can see them do cute things you never thought they did, like pulling your clothes.

Okama

A circular crater-lake surrounded by Mt. Kattadake, Kumanodake and Goshikidake of Mt. Zao. The contrast between the emerald green surface of the lake and the rough crater wall is mysterious.
Information on Hotel & Car Rental
You can make a reservation for the package with the following accommodations and Nissan car rental at a special price.
APA VILLA HOTEL (SENDAIEKI-ITSUTSUBASHI)

Address:

Miyagi3-1-1, Itsutsubashi, Wakabayashi-ku, Sendai-shi, Miyagi

21 616 218*03

APA VILLA HOTEL (SENDAIEKI-ITSUTSUBASHI)

Hotel Zekkei-no-Yakata

Address:

4-6 Higashihama, MiyagiMatsushima-machi, Miyagi-gun, Miyagi

110 443 111*27

Hotel Zekkei-no-Yakata
Nissan Rent a Car Choose from 4 types
P2 Class

(NOTE.etc)
1200cc -
Recommended passengers: 2

P5 Class

(WINGROAD.etc)
1500cc -
Recommended passengers: 4

RV1 Class

(X-TRAIL.etc)
2000cc -
Recommended passengers: 4

W4 Class

(Serena.etc)
2000cc -
Recommended passengers: 6