Iwate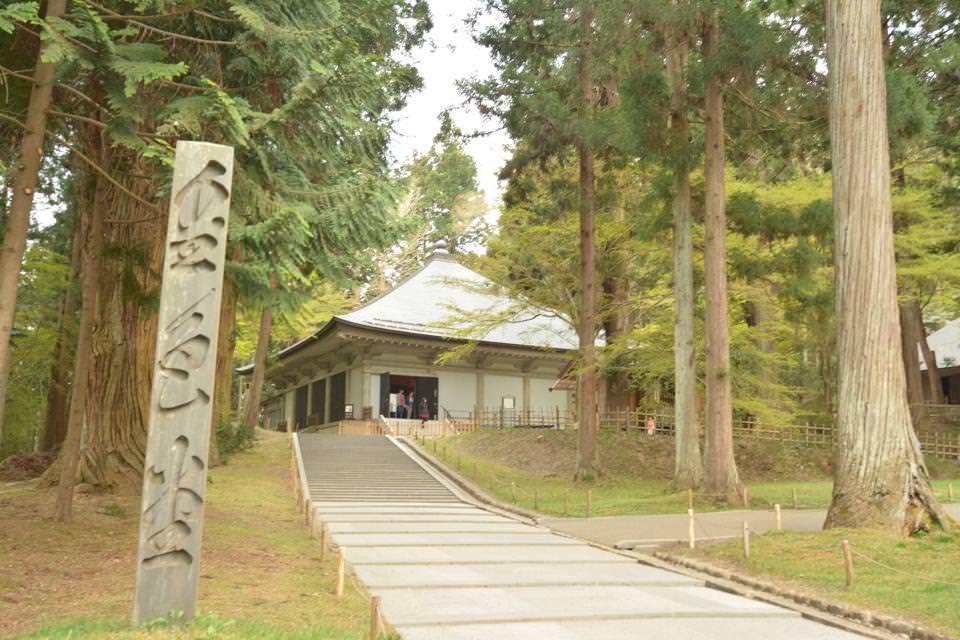 Iwate is the largest prefecture in Honshu, and there are many great spots including Hirazumi, a world heritage site; Ryusendo; Jodogahama; Koiwai Farm; Genbi Gorge; etc. One can have fun visiting places from literature such as Tono, the setting of "Legends of Tono" and Hanamaki, the hometown of Kenji Miyazawa; as well as enjoy the local performing arts.
Enjoy a World Heritage Site "Hiraizumi" and great farm course
Morioka Station

70 minutes by car

Konjikido (Golden Hall), Chuson-ji Temple

50 minutes by car

Hanamaki Onsen

80 minutes by car

Koiwai Farm

60 minutes by car

Morioka Station
Introduction of tourist attractions
Konjikido (Golden Hall), Chuson-ji Temple

A Buddhist hall within a temple that is listed as a World Heritage Site. Covered with gold leaf both inside and out, the decoration and ornament will captivate you and take your breath away. In autumn, it is a spectacular sight surrounded by autumn leaves.

Hanamaki Onsen

Hanamaki Onsen is one of the Hanamaki hot springs, that hot water gushing out from the valley of the Ou Mountains is known as a spa town, where you can enjoy the hot springs in various hotels.

Koiwai Farm

A farm that boasts a history, dating back to 1891. Cows, sheep, and other animals are raised with care in an expansive natural setting spanning 3,000 ha. The many attractions include horse riding and the horse tramway.
Information on Hotel & Car Rental
You can make a reservation for the package with the following accommodations and Nissan car rental at a special price.
Tsunagi Onsen Shikitei

Address:

IwateYunotate-137 Tsunagi, Morioka, Iwat

81 603 368*37

Tsunagi Onsen Shikitei

APA HOTEL (KITAKAMI-EKINISHI)

Address:

2-1-3, Hanazonocho, Kitakami-shi, Iwate

108 434 201*57

APA HOTEL (KITAKAMI-EKINISHI)
Nissan Rent a Car Choose from 4 types
P2 Class

(NOTE.etc)
1200cc -
Recommended passengers: 2

P5 Class

(WINGROAD.etc)
1500cc -
Recommended passengers: 4

RV1 Class

(X-TRAIL.etc)
2000cc -
Recommended passengers: 4

W4 Class

(Serena.etc)
2000cc -
Recommended passengers: 6