Fukushima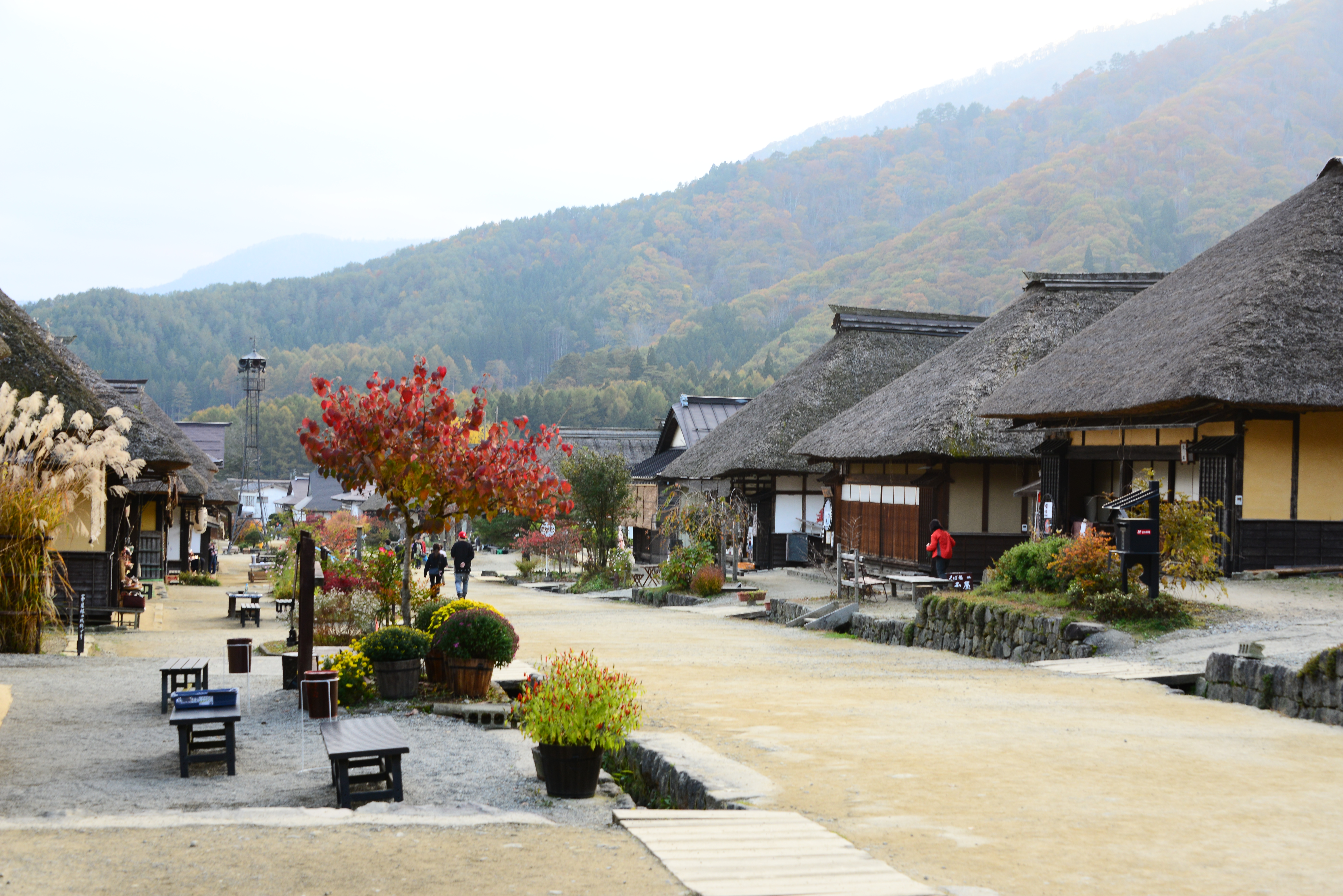 Fukushima is painted by boundless nature and history. Visit the history of Tsurugajo Castle in Aizuwakamatsu City and feel the atmosphere of Ouchi-juku's past post-town with old thatched houses lining the streets. One must see the Sengoku picture scrolls and the Soma Nomaoi held every July in Minamisoma City. It's also famous as the kingdom of fruit.
Enjoy the colorful pond and post town with a history of 400 years course
Koriyama Station

70 minutes by car

Goshiki-numa Ponds

35 minutes by car

Lake Inawashiro

35 minutes by car

Aizuwakamatsu

45 minutes by car

Ouchi-Juku

60 minutes by car

Kitakata

70 minutes by car

Koriyama Station
Introduction of tourist attractions
Goshiki-numa Ponds

Located on the northern side of Mt. Bandai, Fukushima's symbol, the cluster of lakes and ponds is a picturesque spot where each pond has a different color, such as azure, blue, or green.

Lake Inawashiro

Inawashiro Lake is the fourth largest in Japan. Many people enjoy outdoor sports such as climbing, canoeing, paragliding, etc. in the rich nature.

Aizuwakamatsu

The central city of Aizu. It is a scenic land that you can overlook Bandai Mountain and Inawashiro Lake and is famous as the city that prospered as a castle town of the Aizu clan. Tsuruga Castle (Aizu Wakamatsu Castle) had a reputation of being unassailable.

Ouchi-Juku

It is a lodging town, which was maintained in 1640. Along the highway, there is a row of traditional Japanese "Kayabuki Yane" houses, keeping old-fashioned figures.

Kitakata

It is a birthplace of Kitakata ramen counted as one of the three major ramens in Japan. It is famous as a 'Kura-no-machi", which is famous for old warehouses.
Information on Hotel & Car Rental
You can make a reservation for the package with the following accommodations and Nissan car rental at a special price.
SEIFUTEI

Address:

1640-6 oomichi-minami inawashiromachi yamagun Fukushima

413 235 168*84

SEIFUTEI

APA Hotel (Fukushima Ekimae)

Address:

8-20,Ootamachi,Fukushima-shi,Fukushima

76 010 071*80

APA Hotel (Fukushima Ekimae)
Nissan Rent a Car Choose from 4 types
P2 Class

(NOTE.etc)
1200cc -
Recommended passengers: 2

P5 Class

(WINGROAD.etc)
1500cc -
Recommended passengers: 4

RV1 Class

(X-TRAIL.etc)
2000cc -
Recommended passengers: 4

W4 Class

(Serena.etc)
2000cc -
Recommended passengers: 6