Akita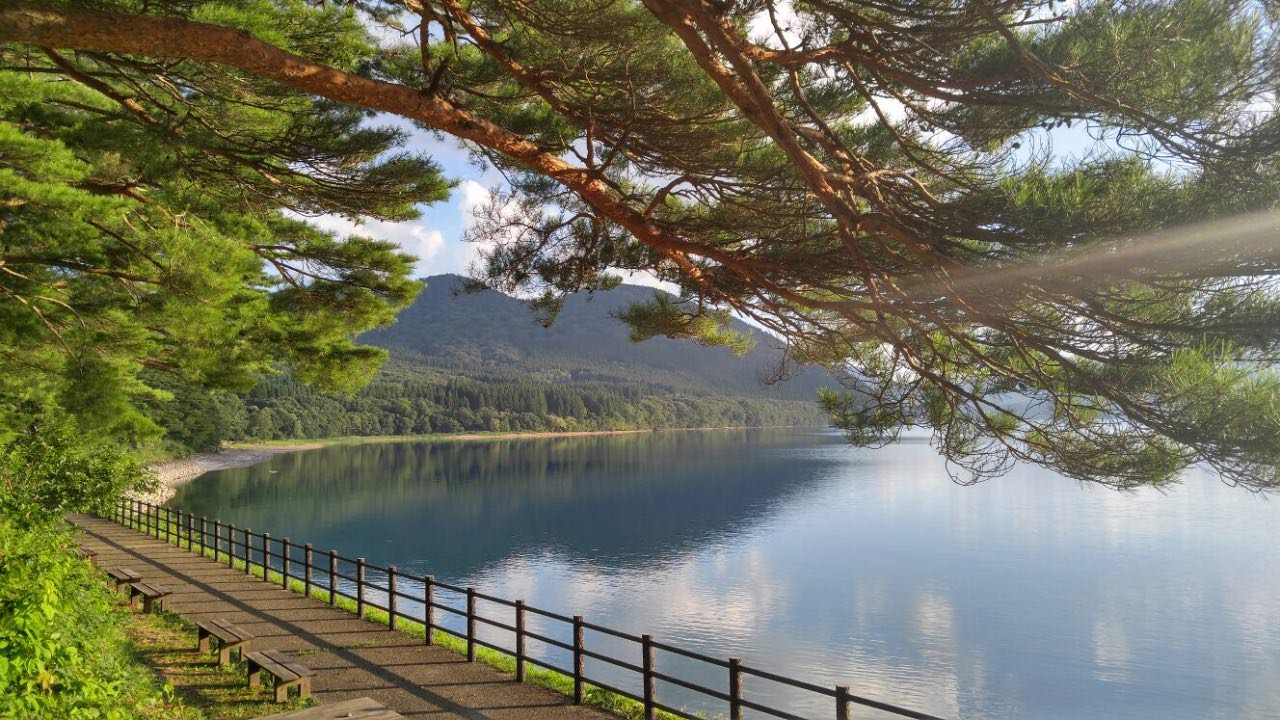 The nature of the four seasons is beautiful, and full of places to see: the Japan Firework Competition in Daisen City, the Kanto Festival in Akita City, and the namahage in Oga City. We would also love for you to enjoy the local foods so as kiritanpo, inaniwa udon, and hinai locally bred chicken.
Enjoy one of the greatest secret hot spring in Japan and samurai residence course
Akita Station

100 minutes by car

Nyuto Onsenkyo

40 minutes by car

Lake Tazawa

130 minutes by car

Oyasu Ravine

100 minutes by car

Kakunodate Samurai Houses

60 minutes by car

Akita Station
Introduction of tourist attractions
Nyuto Onsenkyo

The hot spring resort is a popular spot for both well-known and secret hot springs. There are seven hot spring baths dotted near the foot of Mt. Nyuto, each with its own water source. Enjoy going round all seven baths.

Lake Tazawa

An almost circular lake with a circumference of approximately 20 km, Lake Tazawa is Japan's deepest lake with a depth of 423.4 m. The azure blue color of the surface gives it a mystic atmosphere.

Oyasu Ravine

It is a deep V-shaped valley of 60 meters. Many tourists come here walking around a promenade. In autumn you can enjoy the scenery of autumn leaves in red and yellow.

Kakunodate Samurai Houses

The vibrant autumn leaves surrounding the samurai houses stand out against the black wooden walls, creating a uniquely-Japanese atmosphere. The area is yearly lit up at night from early October until mid-November.
Information on Hotel & Car Rental
You can make a reservation for the package with the following accommodations and Nissan car rental at a special price.
Yuzawa Grand Hotel (Akita Prefecture)

Address:

1-1-1- Zaimoku-cho,yuzawa,Akita

212 584 189*27

Yuzawa Grand Hotel (Akita Prefecture)

APA Hotel (Akita Senshu Koen)

Address:

1-1,Senshuyadomemachi,AkitaAkita-shi, Akita

88 209 141*72

APA Hotel (Akita Senshu Koen)
Nissan Rent a Car Choose from 4 types
P2 Class

(NOTE.etc)
1200cc -
Recommended passengers: 2

P5 Class

(WINGROAD.etc)
1500cc -
Recommended passengers: 4

RV1 Class

(X-TRAIL.etc)
2000cc -
Recommended passengers: 4

W4 Class

(Serena.etc)
2000cc -
Recommended passengers: 6